Welcome to the Garnet Class Page
Hello. My name is Miss Gay and I am the class teacher for Garnet class this year! This is my fourth year working at Dunsville and I am thoroughly enjoying working with all the children and staff.
Garnet class is a Year 2 class and we work alongside the other children in Diamond and Emerald class. We are very lucky to have Mrs Stewart working in our classroom this year.
I studied to be a Primary School teacher, for three years, at Sheffield Hallam University. My favourite subjects are Art, English and Maths. In my spare time I enjoy spending lots of time with my family and friends, going on sunshine holidays, reading, going for long walks and baking!
What are we learning about this term?
Our current key text in English is 'Where the Wild Things Are' by Maurice Sendak.
We have been exploring the vocabulary in the story, describing the wild things, creating and performing our own story maps, writing different sentences about images in the book and joining in drama activities.
We have also been busy making story sequencing crowns and wild thing masks! We have an exciting small world to explore and we are looking forward to writing our own wild thing stories.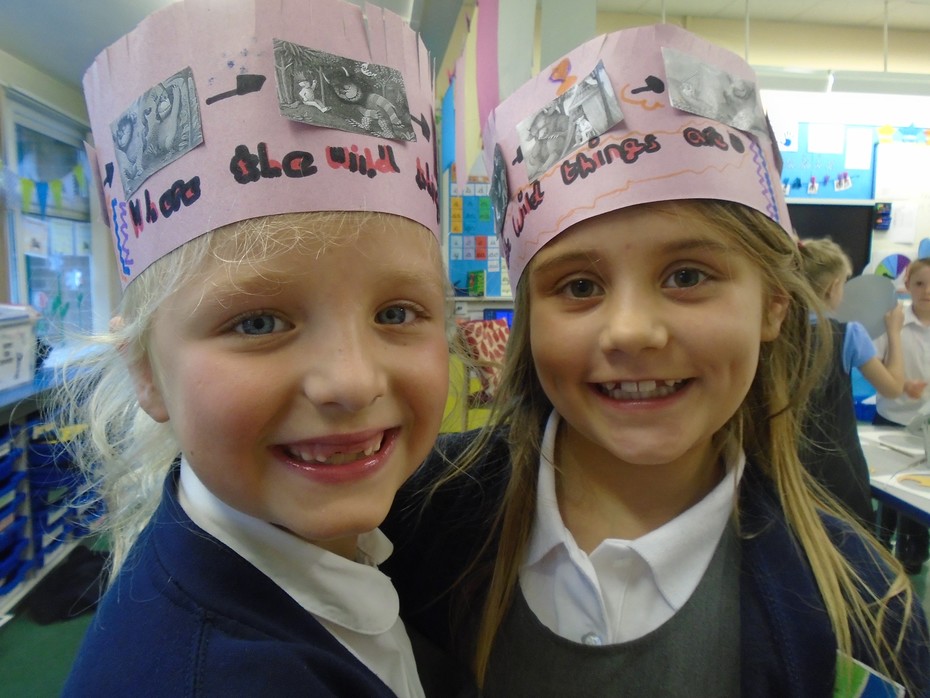 Some snaps of our classroom!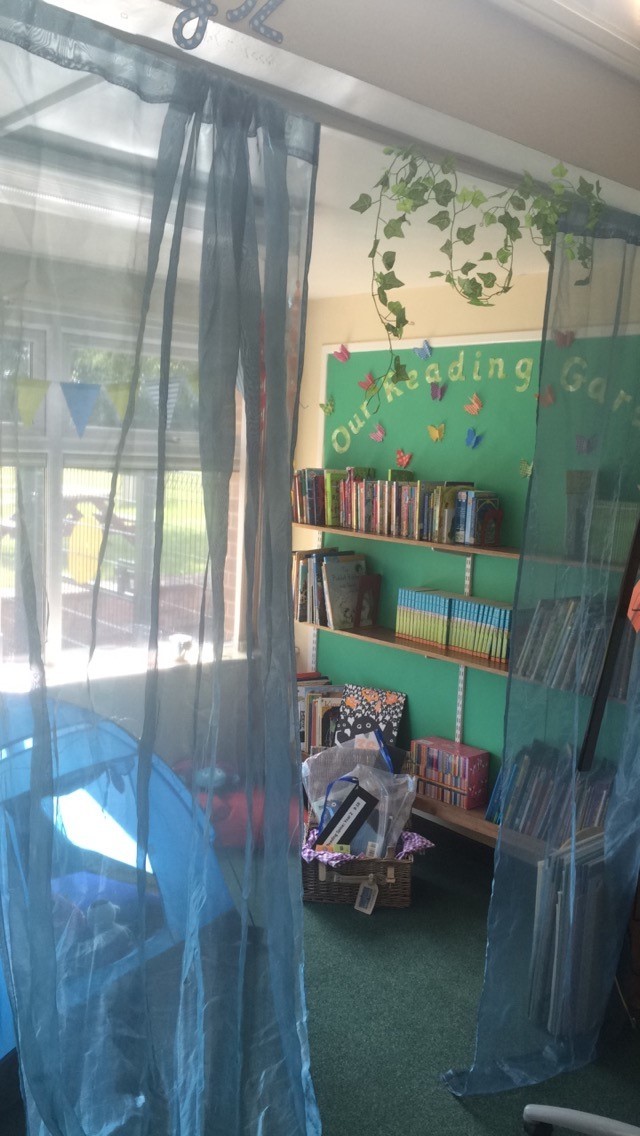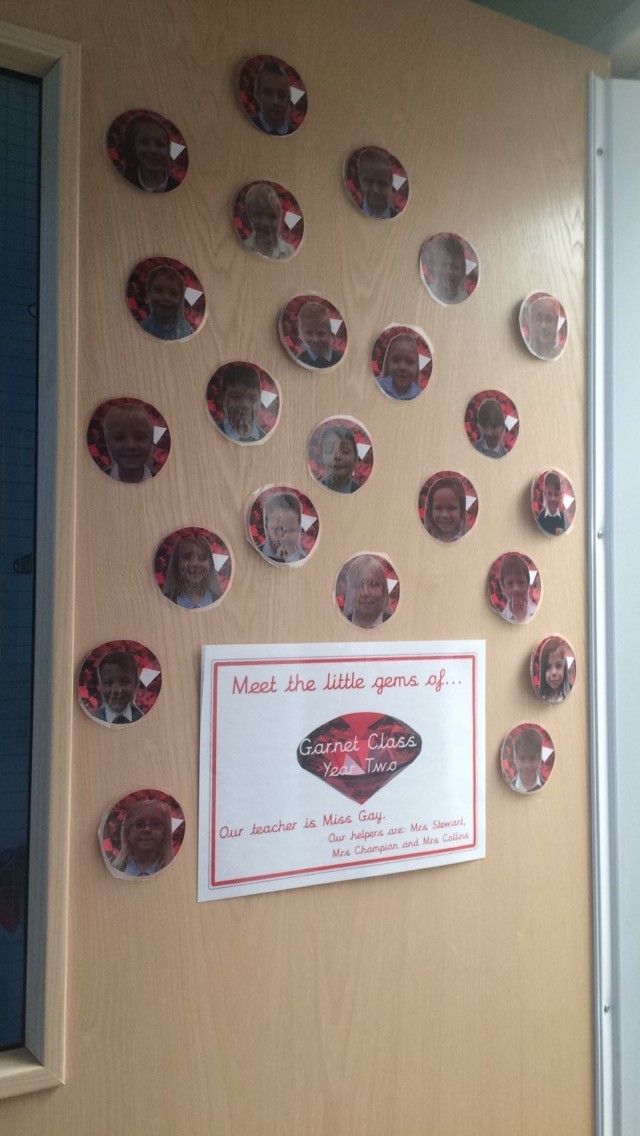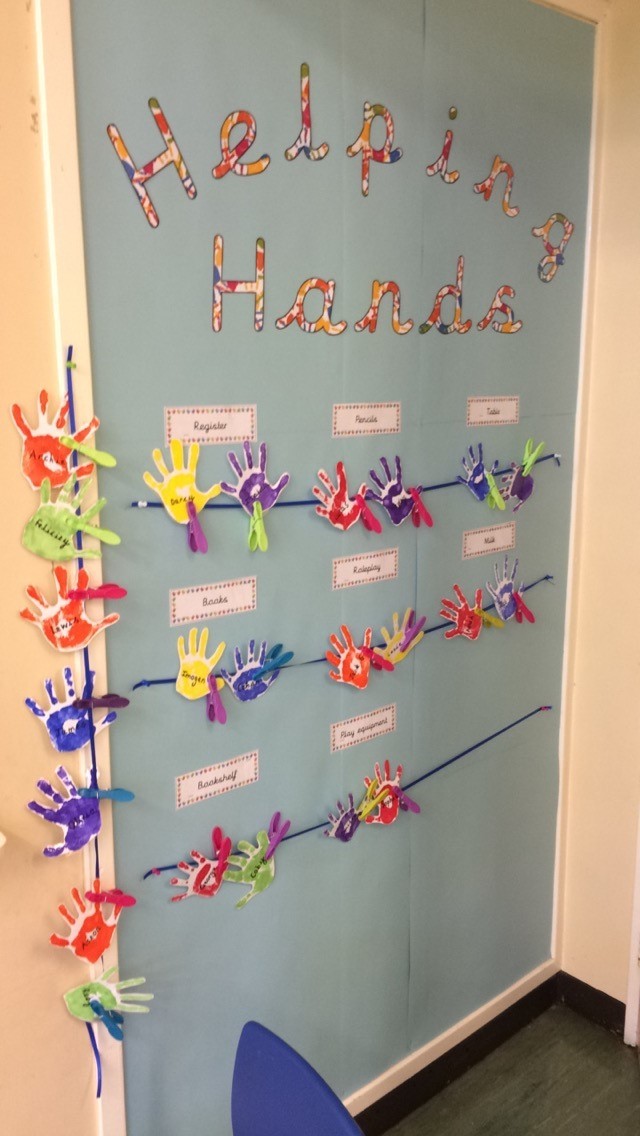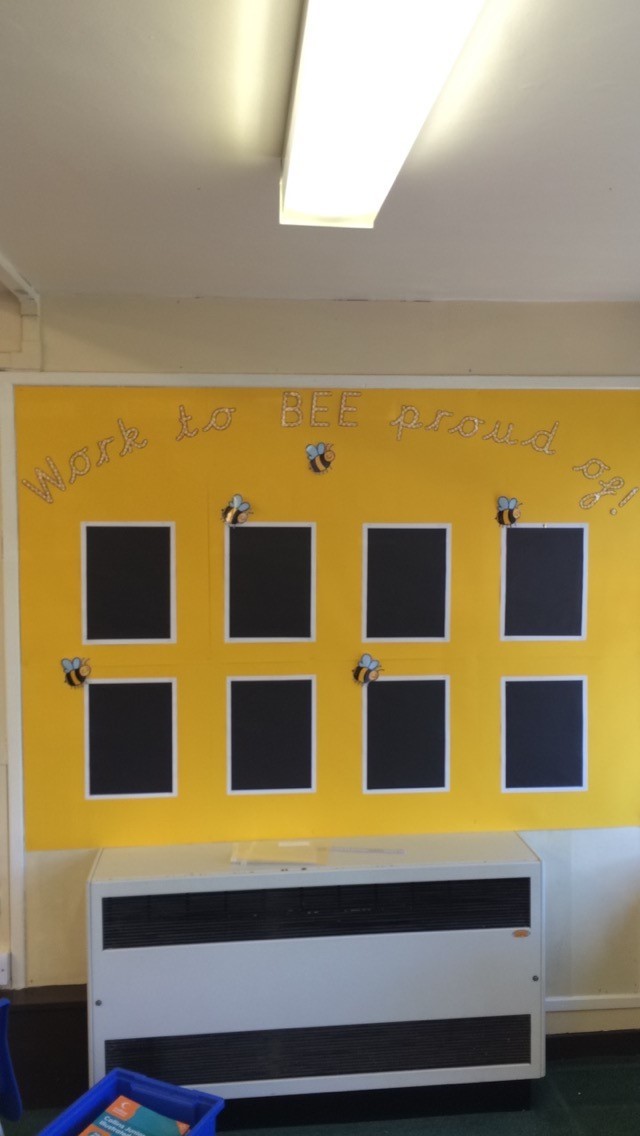 Garnet class reminders...
• Please ensure your child brings their reading book and reading record into school every day and takes it home every day, so that they have lots of opportunities to read and enjoy books with adults. Please support your child by hearing them read at home on a regular basis or reading to your child also supports their skills.
The children will have the opportunity to earn prizes through reading at home. Every time your child reads at home and has an adult sign their blue reading record they will move up a step on our reading rockets. When they reach rocket five they will earn a prize! The more reading… the more prizes!

The children will have PE on Mondays and Thursdays Please ensure your child has their PE kit in school at the beginning of each week and that all items of clothing are clearly labelled with their name.

Homework will be given out every Monday. Please support your child to complete their homework, on time, for the following Monday.

If you have any questions or concerns, please feel free to come into school to discuss these between 8.30-8.45am and from 3.30pm onwards.
I hope you have enjoyed visiting our class page. Come back again soon for more information about all the exciting things we get up to in our class and to see photographs of our wonderful work!
Parent letters and forecasts
Parent Forecast Summer 1
Parent Forecast Summer 2