Poppy Artwork November 2016
All the children in our school have created a piece of poppy artwork inspired by Georgia O'Keeffe. We know that poppies help us to remember those who have lost their lives for our country. We have used different medias and techniques such as painting and printing with paint, using pastel and creating a class collage to create our poppy art. Some children in Year 5 and 6 have written out the poem 'In Flanders Fields' and Mrs Wilson read this poem to us in our remembrance assembly. Take a look at the beautiful display of our poppy artwork which is currently in our school hall.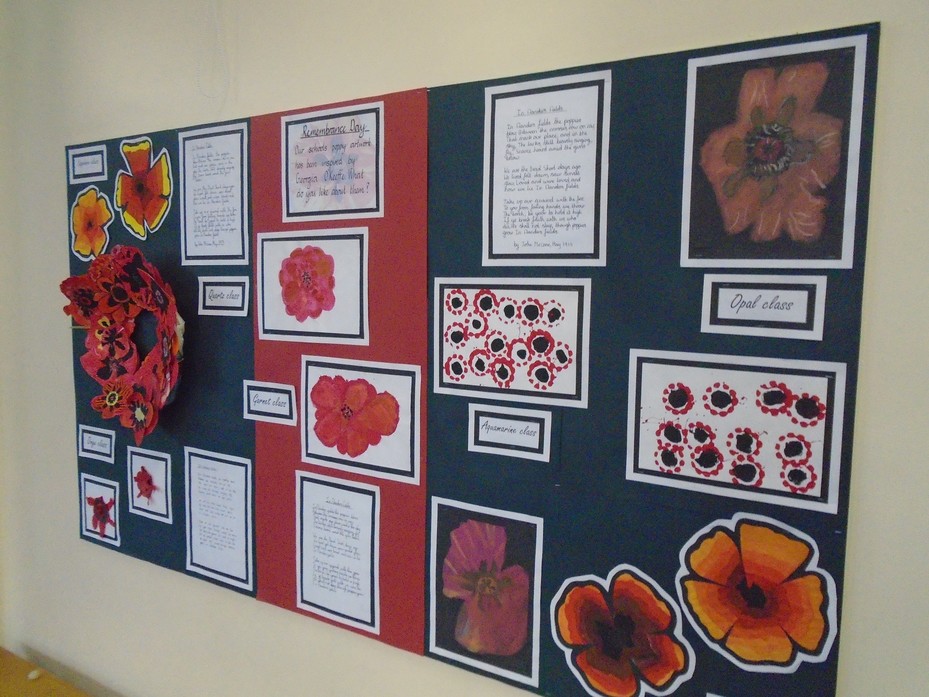 What have we been getting up to?